SES Race Products online shop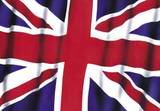 British through and through!
Performance Motorcycle Parts
Home
We at SES are committed to keeping stock levels & quality at a consistently high level, working hard manufacturing our products & don't forget, they are all made in our own factory here in Norfolk. We also have the capability to manufacture & quote on all bespoke precision engineering work. Check out our parent company website www.acutechp-eng.com for more information then press the back button to return.

NEW PRODUCTS: DUCATI 848/1098/1198 ALLOY FAIRING BRACKET.
YAMAHA TZR250 (2MA) REARSETS.
HONDA CB500 RACE SHIFT REARSETS - NOW IN BLACK!!
NEW FOOTPEG & TOE PEG OPTIONS.
KAWASAKI ZX-10R (11-15) ADJUSTABLE REARSETS
KAWASAKI ZXR750 J/K/L REARSETS.
KAWASAKI ZXR750 J/K SCREEN BRACE.
KAWASAKI ZX-7R SCREEN BRACE.
HEEL GUARD RANGE ADDED TO WEBSITE.
TRIUMPH 675 REARSET SPARES ADDED TO WEBSITE.


COMING SOON: KAWASAKI ZX-7R FAIRING BRACKET.
KAWASAKI ZXR750 J/K FAIRING BRACKET.
HONDA CB500 JACK UP PLATES.

TO ALL OUR VALUED CUSTOMERS OLD & NEW, HAVE A SUCCESSFUL 2016 SEASON!


We currently don't have the ability to process card details online, please call us if you wish to pay by credit or debit card & we will take the details over the phone.